ANOTHER GIVEAWAY! This is exciting; two very cool giveaways in the one day!
Kayla Shevonne is giving away the FULL China Glaze On Safari Collection! She received a second set of the polishes just after she already purchased them for herself, so now she's doing a giveaway just 'cause she's awesome.
I don't know about anyone else, but I love most of these colors! Here's a photo of the polishes: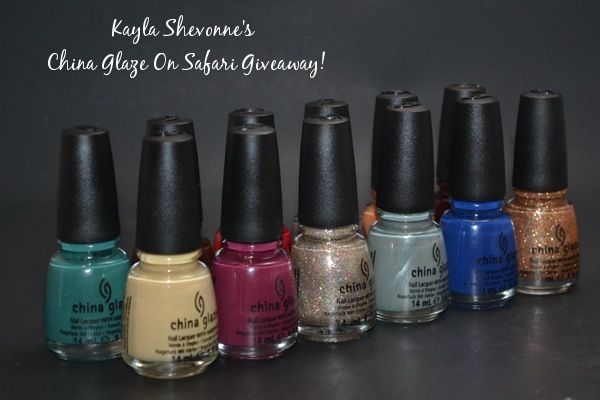 Check it out! You could win some awesome nail polish!